Nov. 25, 2019
Plastic profile products are widely used: window frames, stair handrails, wiring ducts, skirting boards, special-shaped pipes, etc. Raw materials are mainly hard PVC, a few are semi-rigid PVC, soft PVC, polyurethane low foaming and other materials.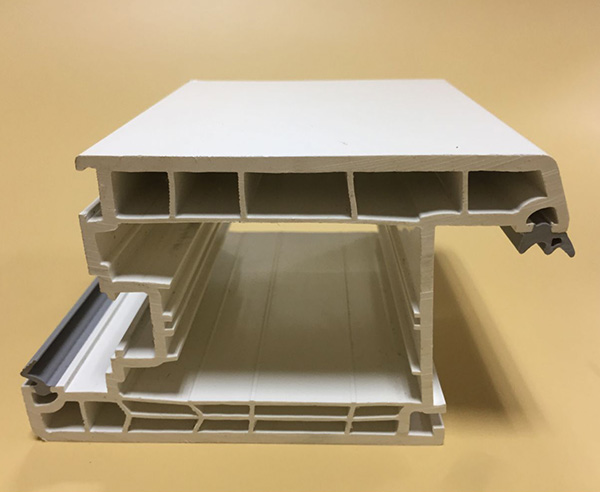 For rigid PVC plastic profiles, there is a disadvantage of poor impact resistance, which is often modified by adding ACR, CPE, EVA, MBS, etc. to improve the impact strength. CPE (chlorinated polyethylene), EVA (ethylene vinyl acetate copolymer), ACR (acrylic ester), MBS (methyl methacrylate butadiene styrene graft copolymer) are generally added in the amount of 6% ~ 10%. MBS is mainly used in transparent plastic profile products. EVA is better not to be shared with lead stabilizer. When it is shared, it has poor processability and easy to form powder spots. CPE is better not to be shared with zinc stabilizer, and CPE has poor low temperature property.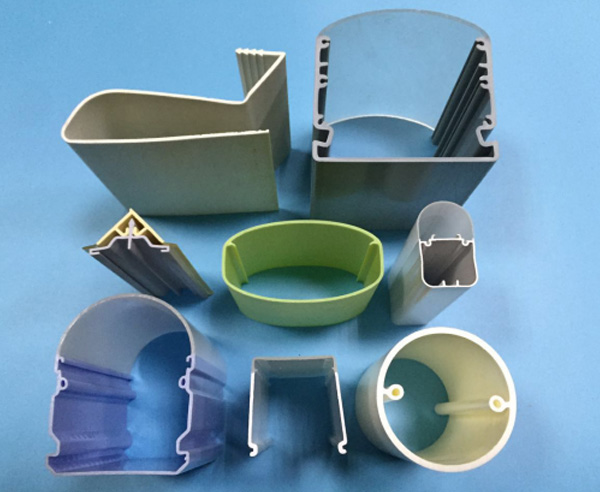 In the production of plastic profile products, process conditions such as temperature, screw speed, traction speed and so on are controlled.
Use and maintenance:
Plastic extrusion profile die is the core part of extrusion production. The technical status of plastic profile extrusion die is directly related to the stability of extrusion production, the quality of extruded products, the efficiency of extrusion production and the service life of the die itself. Therefore, the correct use and maintenance of plastic profile extrusion die is very important.
1. Unpacking inspection after arrival of plastic profile extrusion die
Unpacking inspection: take out the packing list, instruction manual and other technical documents after unpacking, and organize and count the whole mold, accessories and special tools according to the contents of the packing list.
2. Half of technical requirements and status of plastic profile extrusion die
>>When the extruding material of plastic profile extrusion die is modified PVC, its forming parts are generally made of stainless steel and other materials with corrosion resistance, and tempered to above hrc24 to ensure a certain service life.
>>The working surface of the die, setting die and its parts shall be smooth and free from defects such as bumps, scratches, burrs, attachments and rust.
>>The flow system of die head should be smooth along the direction of melt flow to avoid the abrupt change of cross section and sluggish area as much as possible.
>>There shall be reliable positioning between the formworks, and the handling repeatability error of the corresponding positions between the formworks shall not be more than 0.03mm; the joint surfaces and the joint of the plastic profile extrusion die head shall be well sealed, and the local clearance shall not be more than 0.02mm.
>>The cooling system and vacuum system of the setting die shall be smooth and free from leakage. Generally, the water gas system shall not be connected with each other. The water pipe joint and vacuum pipe joint of plastic profile extrusion die setting die shall have obvious marks and shall not affect the connection of pipes.